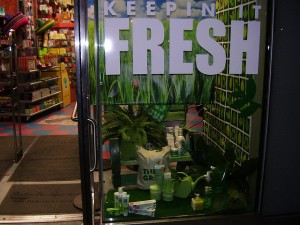 Most of us get into the swing of our day to day routine and work habits, which can be good most of the time. However, occasionally, you need to take a fresh look at your community to get a new perspective on what you have. We sometimes remember to do this when we notice issues, but the best time to do this is when the community is healthy.
When was the last time you really looked at your primary landing page for your community? Take the time to really look at everything on that page, and remember that your landing pages are primarily for new and prospective community members, since active community members will just dive right into the heart of the community. Is everything still relevant? Does it focus on the right things for your community to help new community members easily find what they need?
When was the last time you looked at every page on your website or your wiki to see what information was out of date or irrelevant? This may not be practical for a very large community, but you can use your analytics programs to help you at least find the most frequently used pages to review.
Are the discussions in your community productive and appropriate? Take a hard look at what people are discussing and the tone of those discussions. If it doesn't feel right for your community (and this varies for each community), then spend some time thinking about what you can do to make it better.
Additional Reading
Photo by Mars Infomage used under a Creative Commons license.