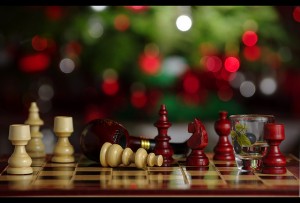 It can be all too easy for community managers to fall into the day to day routines of managing your community without spending time on planning and strategy to make sure that you are heading in the right direction. All of those daily responsibilities and urgent requests are usually a full time job, which leaves little to no time for reflecting on what works well (or doesn't), planning improvements, thinking strategically about where the community should be heading and coming up with a plan for how to get there. Many communities tend to slow down during the holidays, so now might be a good time to start!
A few suggestions to get you started:
Take some time right now to look at what works / what doesn't, and ask the community what they think.
Schedule some time on your calendar when the community tends to be less active (for me this is later afternoon after European community members are in bed), and spend a couple hours of focused time devoted to strategy and planning every week until you get a basic plan together.
Share your objectives and plans with the community and get feedback on them.
Put some time on your calendar every month or so to take a another look at your strategy and plans to make sure that you are making progress and make any adjustments as appropriate.
Additional Reading
Part of a series of community manager tips blog posts.
Photo by Levente Fulop used under the Creative Commons Attribution 2.0 Generic license.