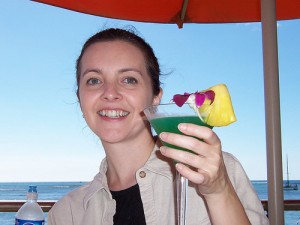 Every year, I like to write some kind of year in review blog post. I started writing these in 2007 as  a way for people that I don't talk to very often to keep up with what I've been doing, but I've found that it helps me see what I've accomplished (or not accomplished) that I can use to reflect on what I want to do in the next year. You can find the 2007, 2008 and 2009 editions if you want to see how this year compares with previous years.
2010 in review
First, the big changes:
While all three of these were really hard decisions to make, I'm happy about each of them. I was really burned out in the first few months of 2010, and I'm just now starting to feel re-energized. The goal of each of these big changes was to free up more time for myself and more time to work on fun little projects that I'm passionate about doing.
Progress Toward my Goals for 2010:
If you go back to my 2009 post and look at my goals for 2010, I feel pretty happy about what I've accomplished. Here are those goals and my progress on each one.
Other Interesting Things I Did in 2010:
What I Want to Accomplish in 2011
Finish that cookbook that I've been threatening to write for the past 15 years. I started working on it over the holiday and am making pretty good progress.
Get back into doing some light programming for fun projects. I've been dabbling a bit over the last year, but mostly with things like shell scripts and awk that aren't really programming, so I'd like to do more with PHP and APIs.
Work on a couple of side projects or random websites with the goal of helping to build more programming skills.
Be even healthier in 2011 to build endurance and strength with longer runs and more regularly hitting the gym to lift weights.
Continue to read regularly and take another beach vacation.