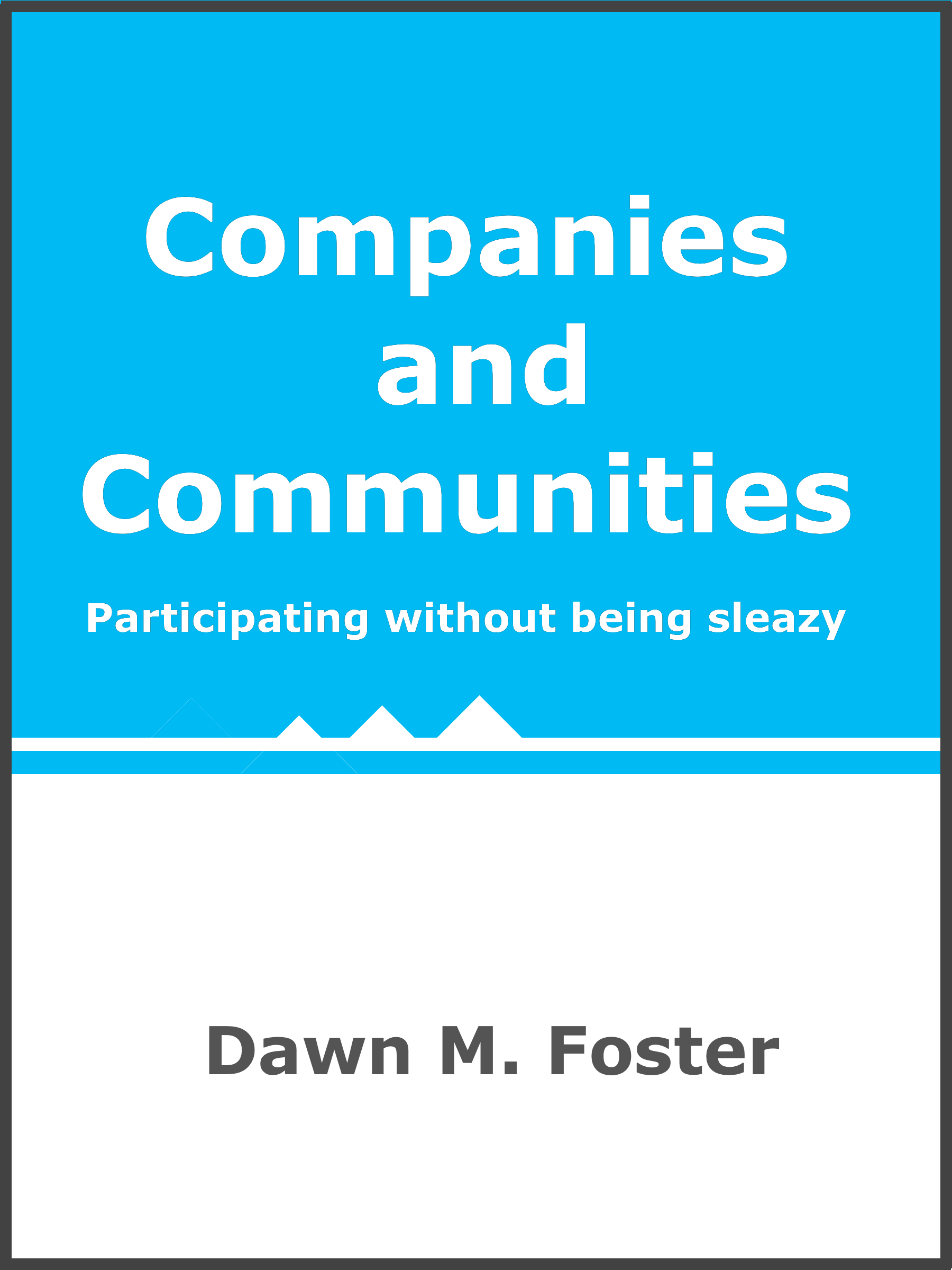 I'm spending the next 3 days at the Community 2.0 conference, so I wanted to offer a discount for anyone wanting to order  Companies and Communities: Participating without being sleazy. For this week, you can get the paperback book for $3.00 off by using this discount code: QYW8QS6W to get it for $12.99.
The 130 page Companies and Communities paperback is normally available for $15.99. It's small, light and easy to carry around with you or read on the plane. The book is also available on Amazon (they won't let me give you the discount), but for those of you with Amazon Prime, you might want to get it from Amazon anyway.
If the dead tree paperback version isn't your thing, you can also get the PDF eBook for $9.99, and you can also get it on the Kindle for $9.99.
As always, I appreciate any feedback about the book (typos, additions for future versions, etc.).