Companies and Communities: Participating without being sleazy $6.99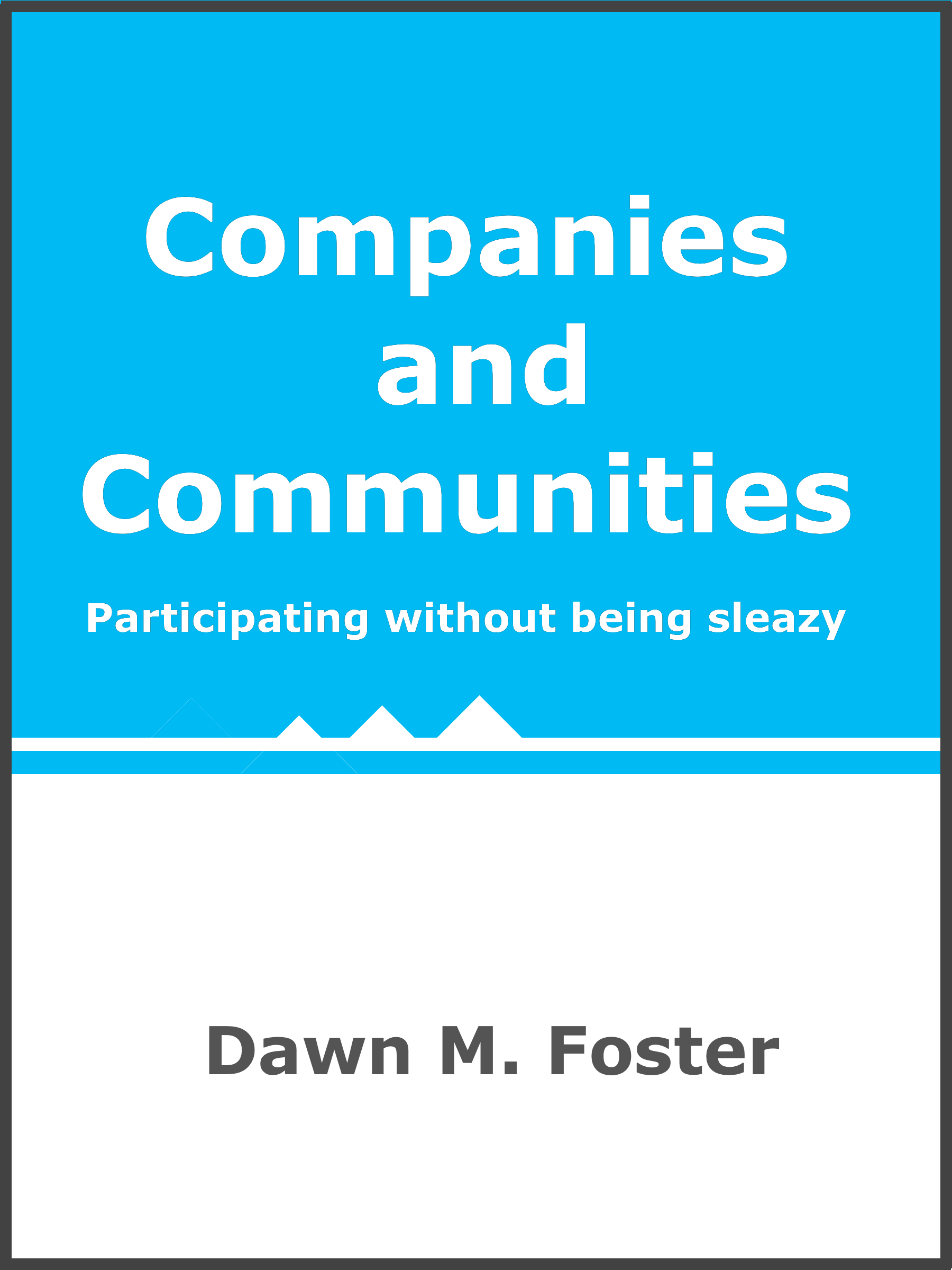 Buy the PDF Version.
Other Versions
Companies and Communities is focused on helping your company get real business value out of participating in online communities and social media. This 85 page eBook contains practical advice and suggestions for how companies can engage with online communities and social media sites.
The eBook includes:
Guiding Principles
Blogs and Blogging
Twitter
Social Networks (Facebook and MySpace)
Custom Corporate Communities
Community Management
and more
If you want a glimpse before you purchase, you can download an eighteen page excerpt, which contains the full table of contents and a few select sections from the 85 page eBook.